Free Invisalign consult
only at Glo Dental Beeliar (offer ends July 23).
Glo Dental has created a quality dental journey like no other. From the warmth of our interiors to the warmth of our team, every last detail is centred around your relaxation and comfort. Your commitment to great oral health starts here.
"Right from the get go, my aspiration for Glo Dental was simple – to make it a place where everyone is 'gloing'! We do this by taking a quality-first approach. That's what our patients love most about us."
Dr. Rhea Nihalani
Founder & Dentist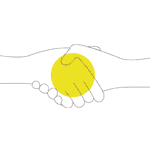 Not only do we treat you like family. We treat your whole family, providing the best possible experience by getting to know you at a personal level.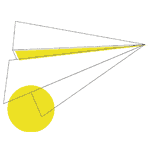 Our team knows how to put your kids at ease (think jokes, Netflix movies and toys). This creates a positive impression for life.
Going to the dentist is not normally seen as enjoyable. Or is it? The Glo way is yellow décor, candles in the foyer, beautiful coffee table books and calming music.
Friendly, fun & professional
Our dentists have plenty of 'patience' for your personalised treatment plans & solutions to soothe your nerves. Empathy is in our DNA.
We use only the best consumables and partner with reputable Australian labs. Investing in state- of-the-art technology is important to us.
Replacing disposable plastic cups with eco-friendly options is just one of our many glo green initiatives.
At glo Dental, we strive to give you a healthy smile in a friendly and comfortable environment.
We have a highly holistic system of health care, taking into account all aspects of your health before proceeding with a dental procedure. We understand that every patient is unique and hence, we prescribe personalized treatment plans for all.
We often receive compliments on the friendly and understanding approach of our staff. We understand that dental visits can be uncomfortable and our team strives hard to make the entire experience as pleasant as possible so that you leave with a "glo" smile!
We are committed to providing our patients with the very best dentistry has to offer. We have modern, state-of-the-art equipment and we provide a range of dental services using the highest quality materials available.
Does the thought of your upcoming dental appointment scare you? Are you afraid of the noise, discomfort or the needles? Take comfort in the knowledge that at Glo Dental we provide a range of relaxation techniques and sedation options to help you feel at ease before and during your treatment.
We always provide a treatment plan before proceeding with any proposed treatment. We discuss all relevant information along with the associated costs, benefits and any possible complications that may arise so that you can make an informed decision.
We understand the busy nature of life nowadays and are aware that everyone is juggling multiple responsibilities. With this in mind, we are open late evenings Monday-Thursday until 7pm.
Get In Touch With Us
At glo Dental, we strive to give you a healthy smile
At glo Dental we do things differently. We listen, we care about you and we feel that our job goes beyond just analyzing your oral cavity and prescribing a suitable course of treatment. We believe that it's essential to understand the needs and requirements of every patient and to establish a flow of communication by interacting with them not merely as their dentists, but also as someone who is willing to take into consideration each person's viewpoint. If you are looking for a Cockburn Central dentist, get in touch today!